Heidi Klum, the renowned model and television host, recently shared a glimpse of her relaxation time post-Halloween celebrations.
The 50-year-old German-American personality posted a brief video on Instagram, where she enjoys sunbathing. Klum, known for her role as a host on "Project Runway" and a judge on "America's Got Talent," is seen in the video sporting chic sunglasses and showcasing her fashion-forward beachwear.
Following her extravagant annual Halloween party, Klum chose to unwind in a sun-soaked setting.
The video was posted as a story and therefor deleted after 24 hours. You can see a photo below.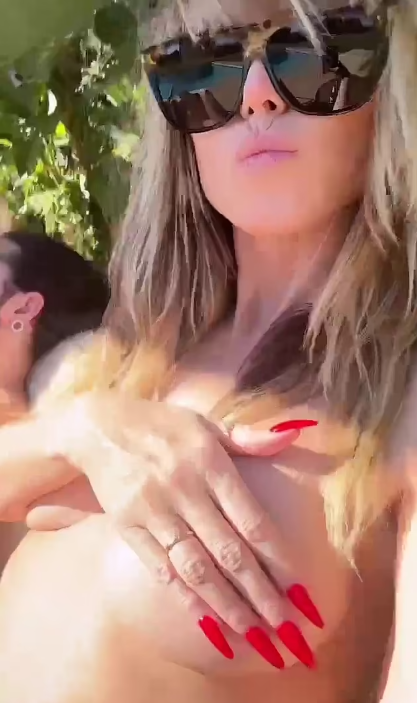 Photo: Instagram
Her Halloween costume, an intricate peacock design, was a highlight of the event, requiring six hours of preparation and the assistance of Cirque du Soleil performers.
Klum's Halloween enthusiasm is well-known, with her costumes being a significant part of her personal brand.
She has shared that the planning process can be intense, even leading to sleepless nights as she strives for creativity and originality. Last year, she surprised many with a costume that completely transformed her appearance, and this year she continued to push the boundaries of her costume creativity.
The video clip also subtly showcased Klum's fitness, with her toned physique evident. Her playful yet modest demeanor in the video reflects her confidence and comfort in her own skin.
Klum's dedication to her Halloween artistry and her ability to enjoy life's simple pleasures, like a day in the sun, highlight her multifaceted personality. Her approach to both her professional projects and personal time reflects a commitment to excellence and a zest for life.