The Super Bowl halftime show is a stage that every major artist aspires to grace. It's a platform that has hosted legends like Michael Jackson, Prince, Beyoncé, and Madonna.
The show is both mythical and magical, taking place every February to determine the winner of the NFL.
Often, if the performance is memorable, people remember the concert more than the football game itself.
This Sunday, it was announced who the audience at Allegiant Stadium in Las Vegas can look forward to seeing in February 2024.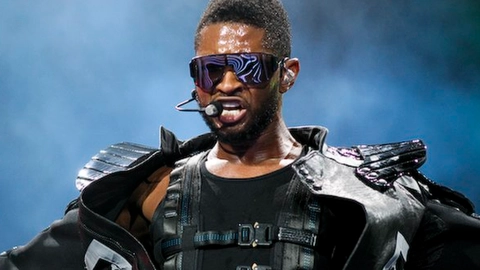 Photo: Wikipedia Commons
Fans can expect to sing along to hits like "Yeah!", "My Boo," and "DJ Got Us Fallin' In Love."
The artist taking the stage for the 58th edition of the NFL final will be none other than 44-year-old Usher.
While there have often been multiple artists performing at the halftime show, as was the case in 2022 when Dr. Dre brought Snoop Dogg, Eminem, Kendrick Lamar, 50 Cent, and Mary J. Blige on stage, Usher is so far the only name confirmed for next year's show.